Vodka
Parsov Original
IMFL – Our Brands

The most versatile flavour, supremely smooth and mixable with a distinct character of grain, followed by a hint of cardamom.
Parsov Mango
IMFL – Our Brands

This premium full-bodied vodka is intensely fruity, imbued with the delicious aftertaste of a ripe Mango.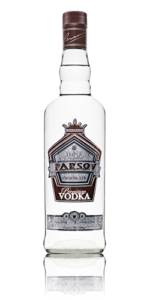 Parsov Chocolate
IMFL – Our Brands

Crack open a bottle of this decadent chocolate flavoured spirit, infused with dark chocolate richness when you get hit with a craving for chocolate!
Parsov Green Apple
IMFL – Other Brands

An extremely popular member of Parsov's family of vodkas, with a distinct green apple scent that will intrigue your taste buds.
Parsov Ginger Lemon
IMFL – Other Brands

This uncompromisingly virtuous and beautifully-balanced spirit is smooth, aromatic and warming. It has notes of ginger with a twist of lemon zest.
Parsov Orange
IMFL – Other Brands

Our premium orange vodka is smooth and pleasantly refreshing. This light crisp citrus flavor comes with notes of tangy orange zest.
Parsov Cranberry
IMFL – Other Brands

A "true-to-fruit" flavor, subtly sweet and everyone's favourite, the underlying smoothness makes it easy to sip and is great for mixed drinks.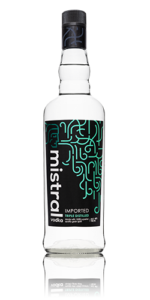 Mistral Original
IMFL – Other Brands

A purely indulgent Vodka made from high quality select grains, with luscious sapidity and an even smoother after taste.
Mistral Fuji Apple
IMFL – Other Brands

This fruity, much lighter and more elagant tasting drink is imbued with the world's sweetest apples.
Mistral Mango
IMFL – Other Brands

This drink lives up to its name! Relish the taste of Alphonso, the king of mangoes with the unparalled smoothness of a Vodka.
Mistral Fusion Strawberry Cream
IMFL – Other Brands

Strawberry Cream with a pleasant lingering tart strawberry finish, this sophisticated vodka will quickly become your go-to drink!
Mistral Fusion Chocolate Mint
IMFL – Other Brands

A mint chocoholic's favourite! A creative flavour enriched with rich dark chocolate and refreshing mint.