Whisky
King Steven Black
A refreshing blend, King Steven Black is incredibly smooth has a character of its own, with intriguing complexity.
King Steven Blue
An indulgent, smoother, more elegant whisky with layers of complexity and a velvety richness.
King Steven Red
An easy-to-drink beautifully structured blended whisky, simple yet sophisticated!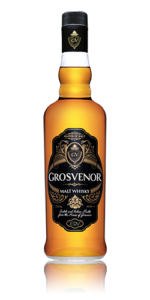 Grosvenor
Made using the finest select grain malts and purest natural water, this whisky has an exquisite aroma with a well rounded character and a supremely smooth aftertaste with a dominant Oak wood flavour.